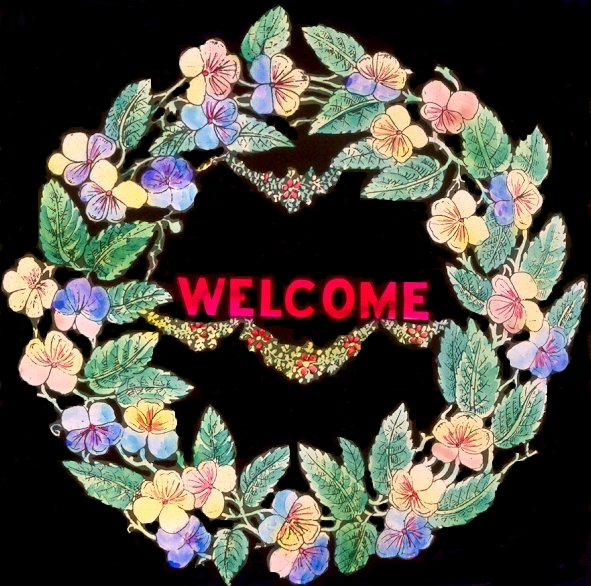 I am doing something..which i guess
Tushar
generally does..which is to welcome the new members of this blog,and give their introductions..in brief.
But I am doing it..
afcourse
for a reason..
Tushar
..the owner of this blog..has spent a huge amount of time..in welcoming and introducing all the members of this blog..which should be surely
appreciated
by everyone i guess..but unlikely he forgot something very important..which i will do on his behalf,,is to introduce him...to everyone..
Well
Tushar
is a person who has always inspired me..always..his words filled with kindness..his matured talks..his ideas..all are like simply out of this world.He being aged 20 yrs...doing
BBA
..currently in 2
ND
yr..in
Ludiana
..his hometown..has always tried his level best to
forward
his hand for help to not only his friends but even his enemies.If someone will ask me..is there any person on this planet..who is not selfish..??..who first thinks about others and then about he himself ??..and i will proudly say..yes..i know such a person..its
Tushar
..and
I'm
really proud that i
ve
got this great great
opportunity
to be friends with him..and share such a nice relationship or i should say a wonderful bond with him.For me..he defines the words completely Friendship,Family,Care,Concern,love,help..and numerous more that i can list...
He being a voracious reader..has read
sooo
many books till date..which can like shock even the greatest of the readers.He has a dream to make his own library..for the sake of humanity..an idea..which i salute..because i know how pure his heart is...how pure his soul is..
This being his forth blog..a time absorber
afcourse
..but still he manages..(i wonder how)..just thinking about the dream he has seen since his childhood to spread knowledge all across the globe..he goes on and on...and on and on..
I guess not only we should proudly welcome him to this blog..his own blog actually..but also thank him for such good thoughts of humanity with which his mind is filled
withh
...
I sometimes wonder..what good work i must have done..in those years which have gone by..that i got such a wonderful person..as my best friend..;-)
In the end..i would like to sum up by saying..that Tushar..we all with you..in this mission of yours..you are no more single..we are plural now..ok..im sorry for these wierd words..lol..but we are here..ALWAYS..for you..your mission..and anytime you need help..ill be there for you :-)