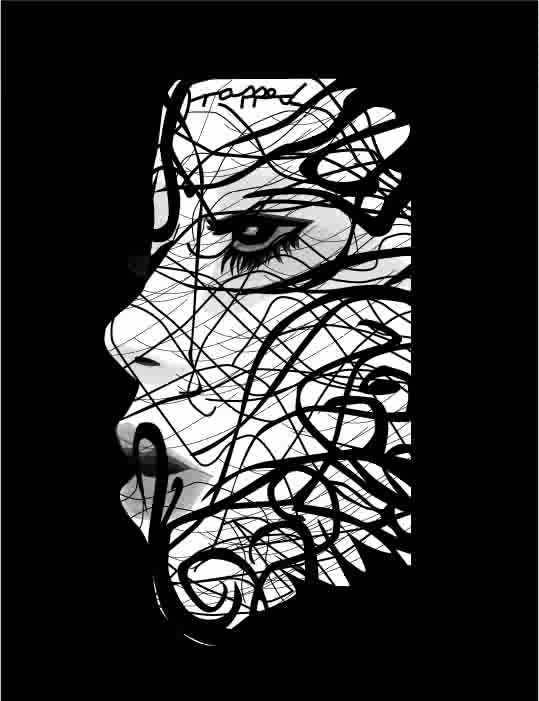 As I walked towards the cosmetics counter, the girl behind the desk (trying to chipkaao something or the other) literally ran towards me and said "Ma'am ye product dekhiye- aapki skin type ke liye best hai, use to kar ke dekho- aapki sari tanning hat jayegi- Ma'am- take my word- laao main try karwati hoon aapko". She was trying to sell me a fairness product.

I mean what the hell!! I am simply in love with my complexion. I am thankful for being blessed with a perfect wheatish complexion and I have no intentions whatsoever to get gori or gorier. I have no personal grudges against these sales girls- they get paid for identifying the potential customers to buy their fairness enhancing products- they are doing what their job is. Neither do I curse these FMCG companies cuz I understand they are doing their business- they just hit the target right- minting money taking advantage of the firangi procreated complex in Indians regarding their complexions.
Gimme a break dude!! its been over 60 years they are gone from our country and we are no more blacks. We are Indians- and we look best wheatish.
Check out the most b'ful actresses in bollywood- Madhu Bala, Hema Malini, Rekha, Madhuri Dixit, Sonali Bendre, Rani Mukherjee, Bipasha Basu, Sushmita Sen- aint they lovely? And are they fair?? And those who want to argue about Katrina Kaif and Aishwarya Rai being Fair and Lovely, they are requested to give one serious thought on- do they look Indian enough?

Not just the organizations and their employees, this society of ours is full of people who are discriminating on the basis of complexion- specifically girls- darker girls are looked down upon- they are not perceived to be pretty. Everyone knows of the problems faced by their poor parents in getting them married. Several shows on the Indian prime time are showcasing the low about darker girls- I need not illume much on that.
What I fail to understand is, we live in Indian society, where more than 50 percent of people are on the wheatish side and very less fit in the category of gori or gora (and they do not satisfy the Indian beauty standards- at least in my opinion) and still we have to face such bullshit from one or the other person- I too have come across some real mean comments on my complexion when I actually do not fit in the category of Dark (No Offences Intended). I mean who says we do not practice Apartheid in India?
Okay, ask any Indian girl what qualities would they like in their partner- their instant reply would be- Tall, Dark, Handsome. When Men are desired to be darker, dont you understand this darkness cannot be subsided in coming generations- are you ready to mingle your Fairness with darkness? If yes, why do you bother being Fairer?

I don not understand why do people wan to be fairer? I myself have a few friends who are very conscious about their complexion and I guess they would have emptied about a tonn kilogram of fairness products till date on their faces and have try every possible way to get one shade fairer.. They would have applied every possible thing Freon the Daadi Maa Nuskha diary on their faces ranging from malai to a spice called Kalaunji, from milk to potato (I know of few as I have been un wantingly suggested many times).

Those Firangs, they ruled us for over 400 years, and we are still living the inferiority complexes they planted within our society to make themselves superior. Now those whites, allured with the darker shades, are spending millions of dollars and pounds on inventing technologies to get tans- they get expensive treatments for getting one shade darker and we are still wishing to be fairer..
I mean guys, Wake up!! 2008 is almost gone and we might be left with another 4 years to live on this planet - (if we believe the theory of 12 Dec 2012 :D), we got much more important things to do than to bother about being one shade lighter.

And as Michael Jackson puts it:
"You're thinkin' of
Being my brother
It don't matter if you're
Black or white

Ooh, ooh
Yea, yea, yea now
Ooh, ooh
Yea, yea, yea now

It's black, it's white
It's tough for you to get by
It's black , it's white, whoo

It's black, it's white
It's tough for you to get by
It's black , it's white, whoo"