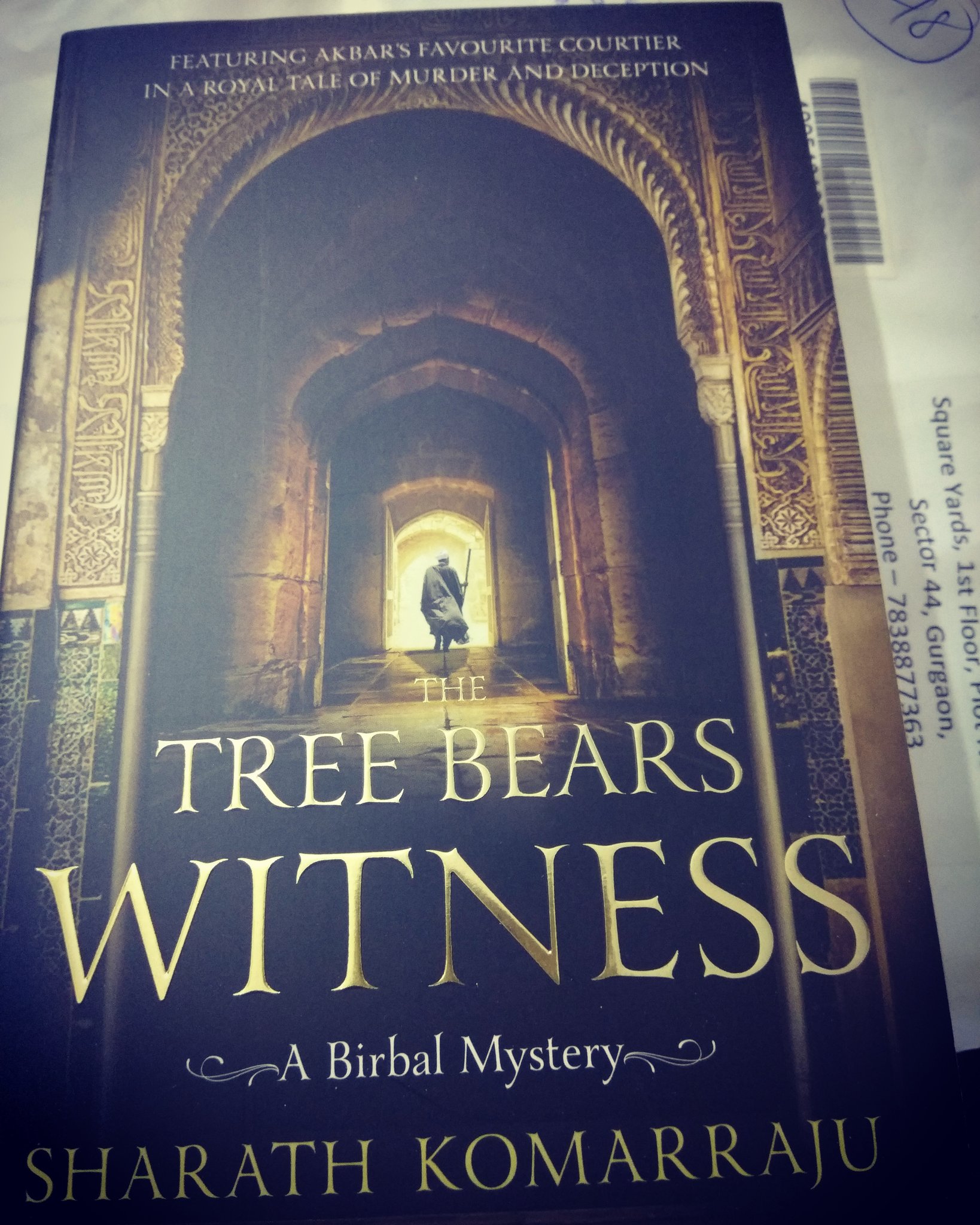 Sharath Komarraju's book Tree Bears Witness was released last month and I just copy last evening. Liked it so much, I finished it in a single sitting. So what's the book all about?
Emperor Akbar has just married the Rajput princess Hira Kunwari and one of the wedding guests ends up dead. The man, Sujjamal is also the princess's favorite brother but disliked by most of the party. That he is found dead in mysterious circumstances in his own palace could have serious implications on the political and personal life of the King.
Himself a suspect, the King turns to his favorite and reliable courtier, Birbal to solve this mystery. Even for the witty Birbal, this is a challenge. For, the garden in which murder happened, the two guards on duty have different versions to tell. The murderer simply vanished into thin air.
Everyone from the King to the cousins of the dead man, to King's half-brother. Motives aplenty but how the murder was done, remains elusive till the very end of this intriguing mystery book.
The author has very well used the Mughal Era as a backdrop. The recurrence of popular characters like Akbar and Birbal lend an ingenuity to the story.
Pages - 241

Price - INR 350

Publisher - Westland